Testimonials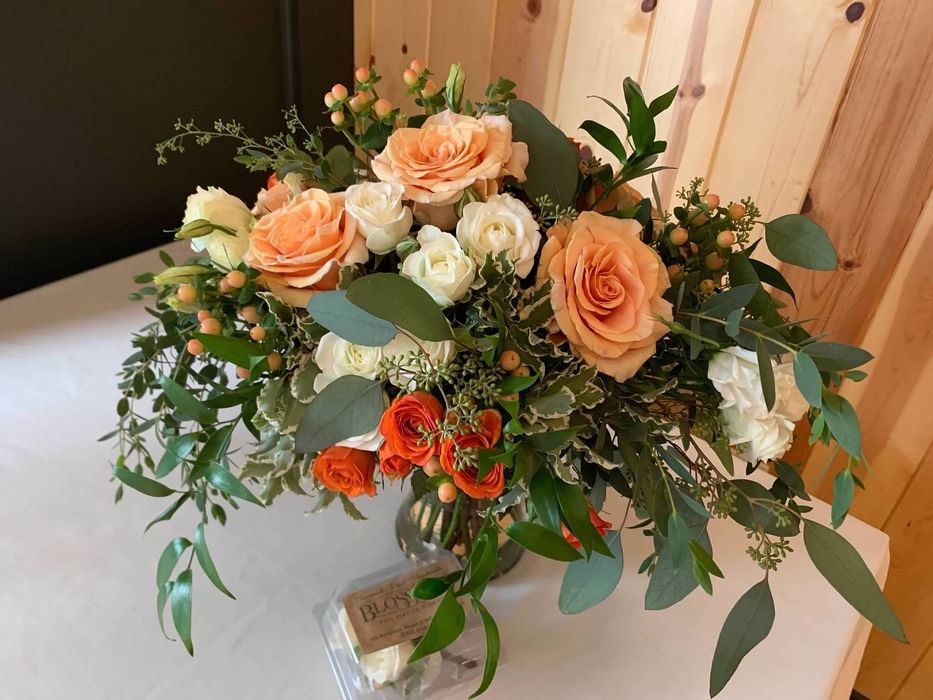 July 2023
Beautiful flowers
We were beyond happy with the flowers for our wedding. Fran was a pleasure to work with and guided us through every decision. Exceeded our expectations! - Lisa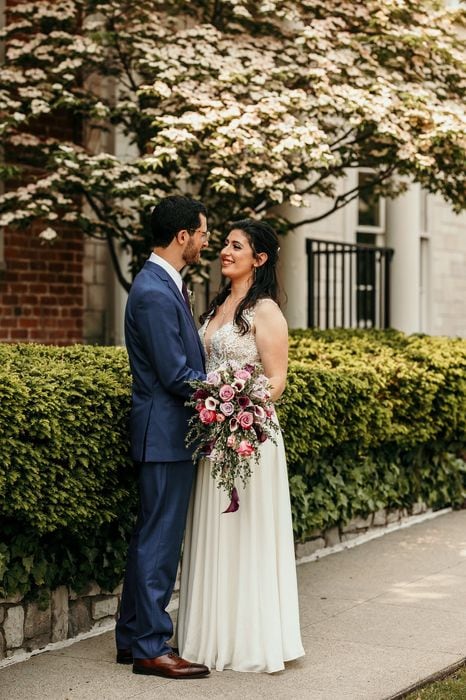 May 2023
Excellent Florist! Can't Recommend Highly Enough.
We came in without much of an idea of what we wanted to do with flowers, and Fran walked through the whole process and all of our options with us, making suggestions based on colors we said we liked and different flowers that stood out to us. It would be helpful to come in with a Pinterest board of what you like, but if you don't have that it won't be an issue. They were also happy to work with us on our custom centerpieces with wine bottles that we brought to them the week of the wedding.

After our meeting, Fran promptly sent over a proposal with clear numbers and told us it was no issue to add or subtract. We ended up removing a few things and were not shamed or encouraged to spend more. Price-wise they seemed pretty standard, though we only met with one other potential florist. The flowers at our wedding were beautiful, and we can't thank Blossoms enough. - Noah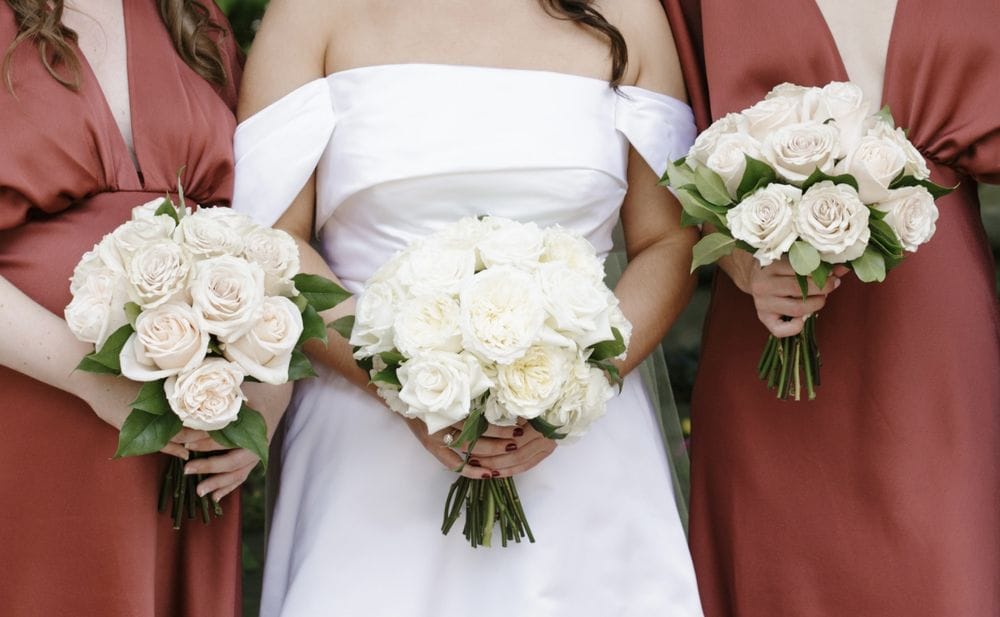 September 2022
We've used blossoms for several of our family events. Our flowers for our wedding were beautiful. Fran was great to work with and very responsive! - Gabrielle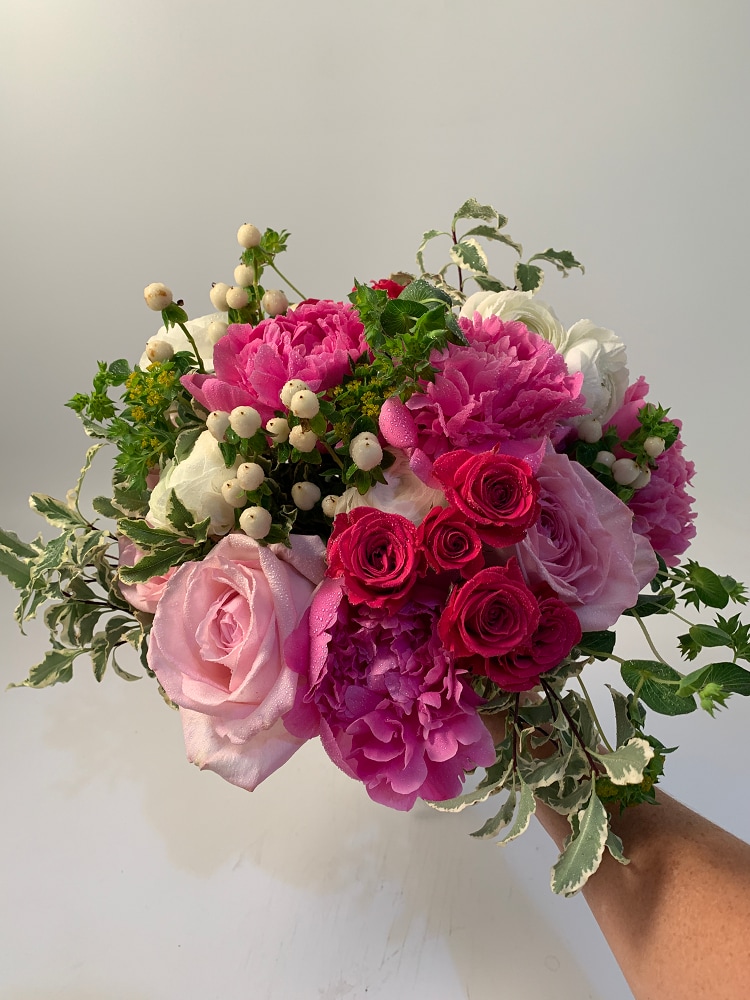 June 2021
Blossoms really did a great job with our florals! Fran and I discussed flowers when the pandemic first hit and continued communicating through out. She really did a great job including what we wanted and staying in our budget. Thank you Fran and the team! - Elena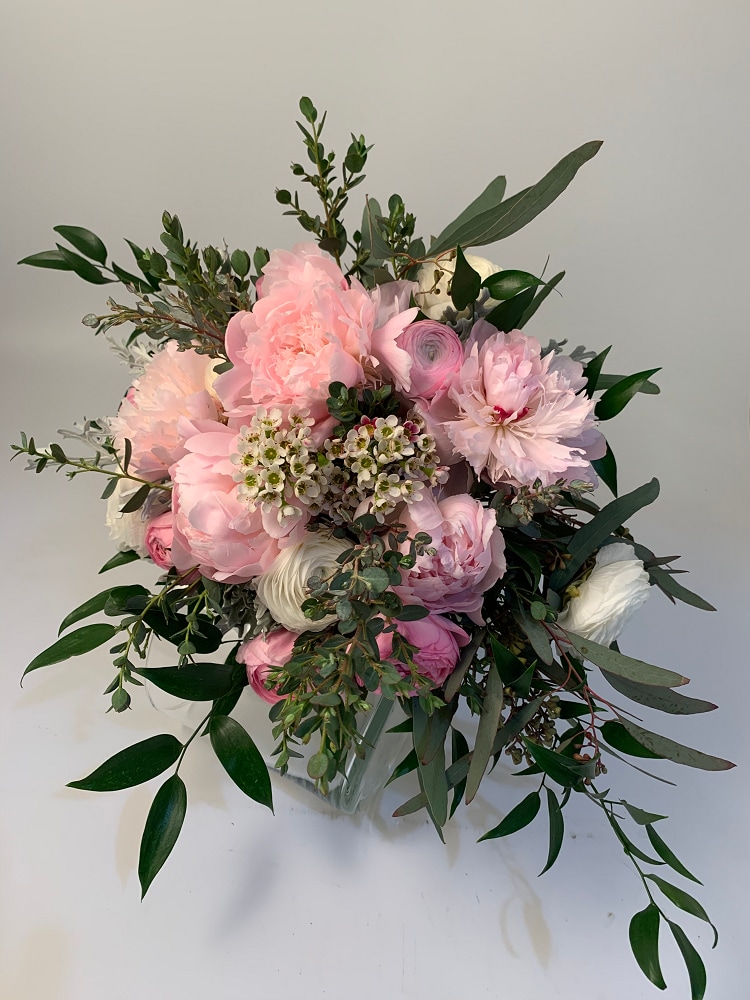 4/10/21
My experience with Blossoms was fantastic! I knew what I wanted, but at the same time I didn't know - and Fran (the florist) met with me personally to show me what she could do to achieve my vision and my budget. After that, I was sold. They were super flexible with dates as well, since we ended up postponing twice. They simply asked us when the new date was. On the actual wedding day, I was blown away by my bouquet. It was just stunning and definitely surpassed anything I had imagined during planning. I am THRILLED we worked with Blossoms and I would highly recommend them to any bride! - Sarah R.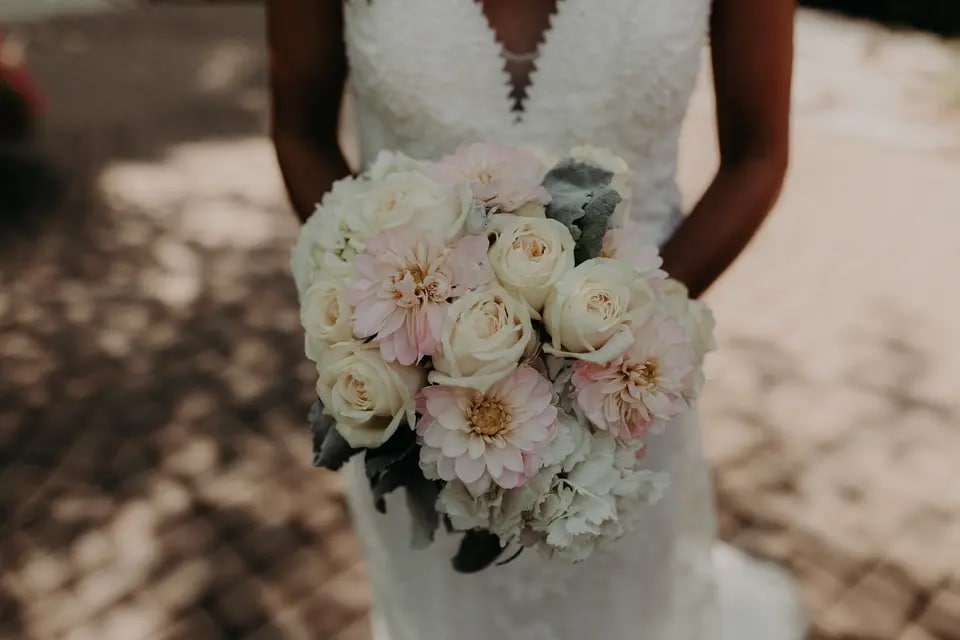 Wedding on 8/4/18
I could not have asked for a better experience. Blossoms created exactly what I had envisioned and everything looked perfect. Their prices are reasonable and the quality is exceptional. I would highly recommend their services to anyone. - Kristen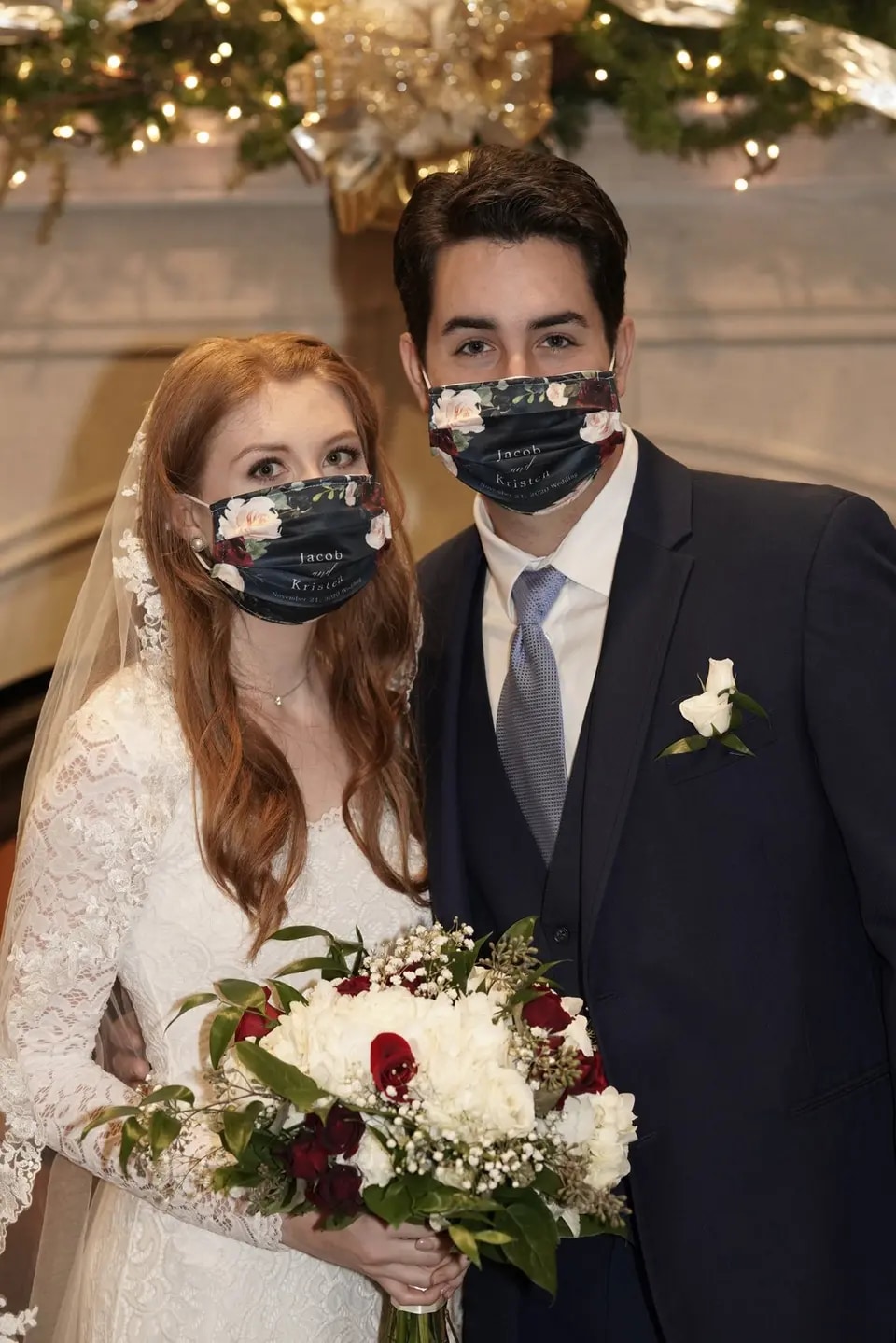 Great Flower Arrangements
I had Blossoms do the flowers for my wedding- it was last-minute due to the pandemic, but the employees did a great job of putting together the arrangements with a limited amount of time. My bouquet was beautiful, and they did a great table arrangement and side pieces. I would definitely recommend! - Kristen D.